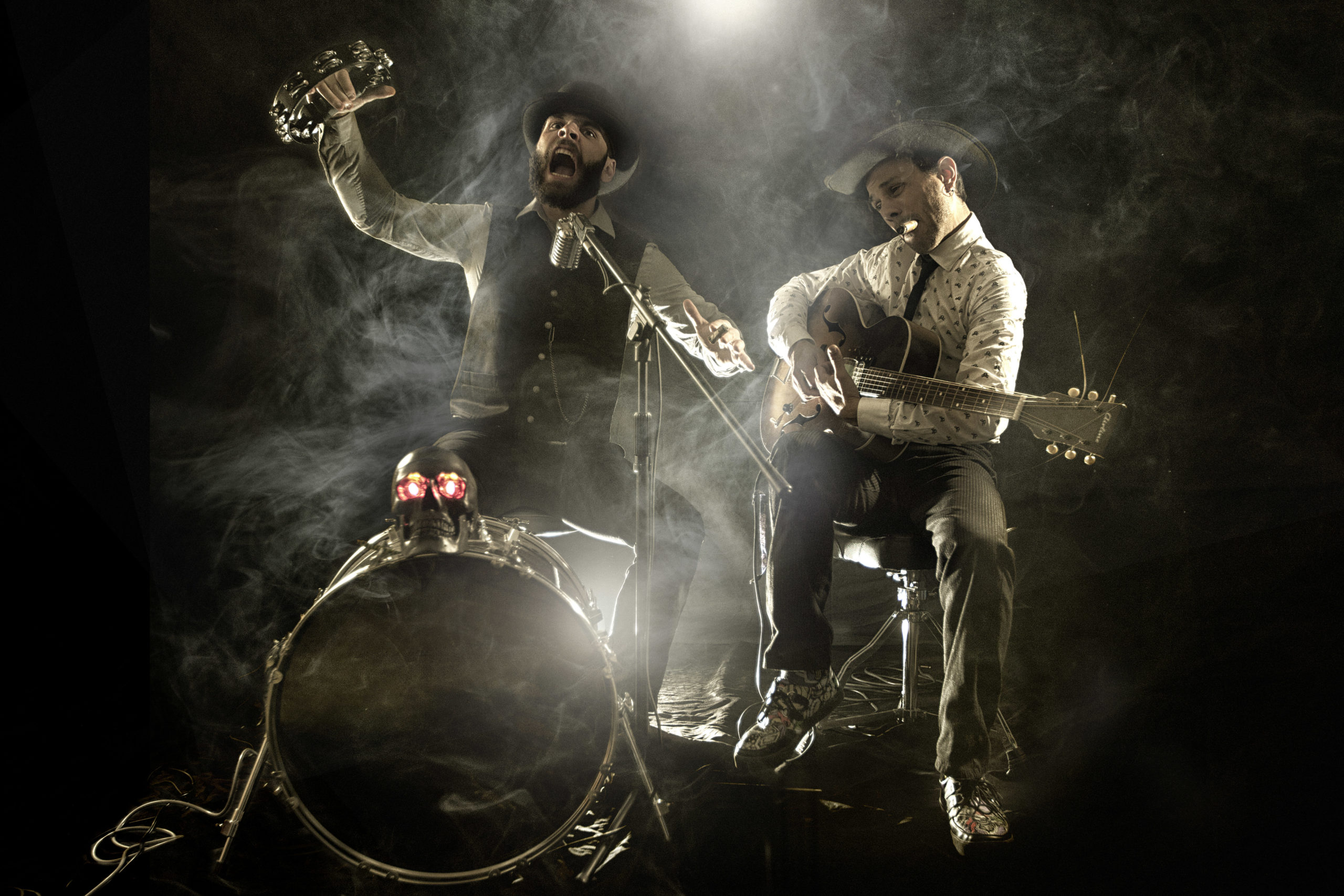 The Chainsaw Blues Cowboys (FR) – The Magnificent Seven, Pt. 1
Formed in 2011 "The Chainsaw Blues Cowboys" is an unconventional duo united to celebrate mass to blues and rock'n'roll's glory.
James Chainsaw and Erich Chainsaw Zann pour their guts into a musical style that meshes the harshness of a saturated voice inspired by gospel and the melodic riffs of wild guitars. They pull us in a musical universe with a cinematic hint where the unlikely meeting between Sergio Leone and Rob Zombie would have taken place to the rhythm of the "Farmer Foot Drum", a unique and surprising percussion instrument.
Since 2011, they have been roaming bars, concert halls and festivals in order to convert more and more worshipers. Their live shows overflow with energy on stage, "Chainsaw" commune with their audience who are very quickly won over by their dirty fuckin' blues!
Let's have some dirt here. Let's have some blues. Let's have some deep down dirty blues. The Chainsaw Blues Cowboys have evidently studied their delta stars, and deliver the spirit of the South with rawness and freshness alike. There you have it! Simple music, simple words to describe it. Enough of my yakking. Get your hands dirty and listen to their music.

Favorite track(s): Pandemonium City, Black Rock Punishment
Join The Chainsaw Blues Cowboys on Facebook, Instagram, and Spotify.