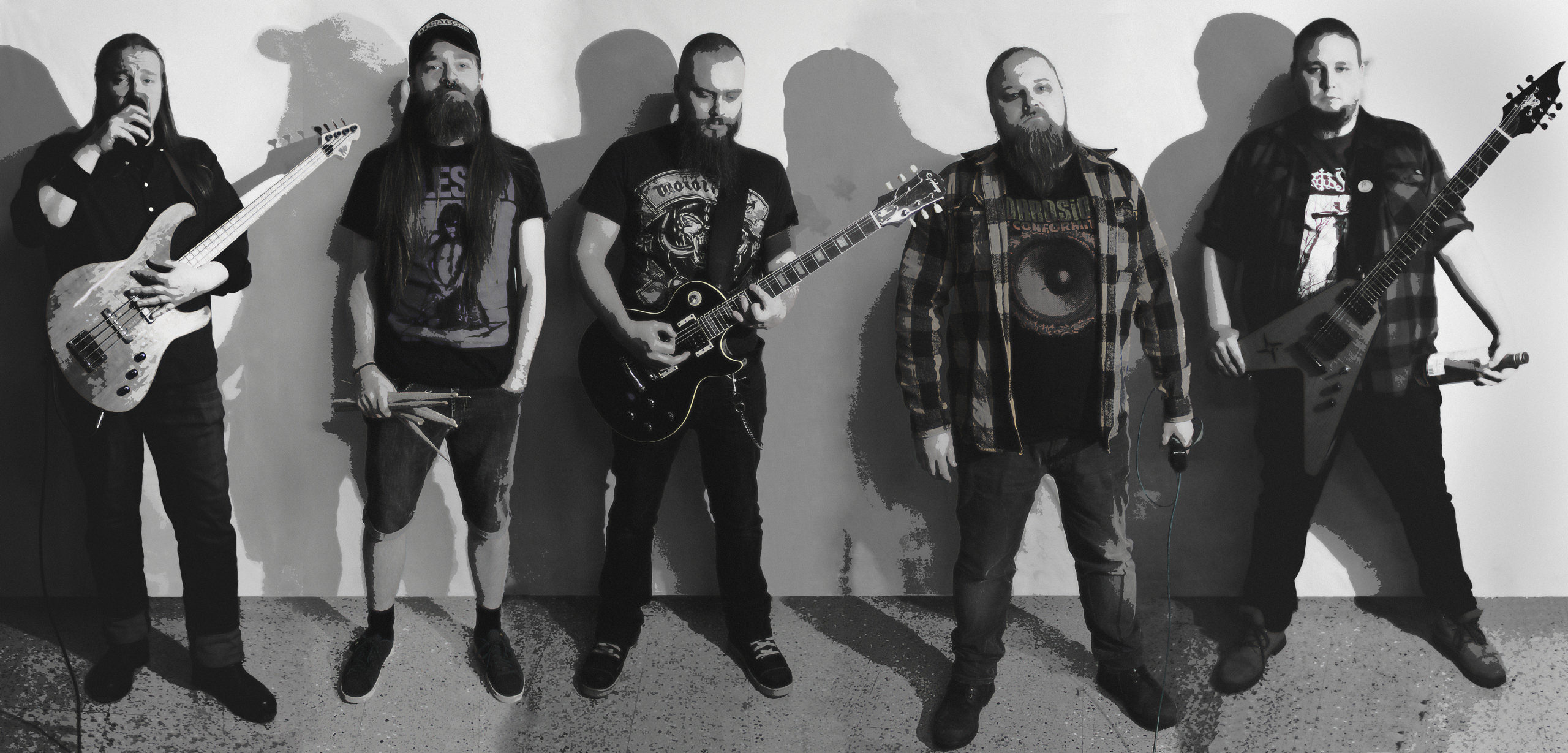 Stonegazer (FI) – The End of Our World
StoneGazer is not just any band from Tampere, Finland. It's also a tight-knit group of like-minded individuals who are not afraid to take shots at the status quo. Formed by longtime members of the small but active music scene in Tampere they bring together an eclectic mix of different styles from stoner rock to southern rock, blues and metal.
The band was founded back in 2011 by guitarist Juho and drummer Jallu, both members of the Tampere-based death metal group Vulvarine, who discovered their mutual affinity for doom and stoner. Soon they were joined by Jussi and Lauri to fill in the vacant position of a singer/bassist and to round out the band's sound with a second guitarist. The next year Jussi decided he wanted to focus on his vocals, so Tomas joined the band as a dedicated bass player. From 2012 to 2020 StoneGazer has recorded 2 demos, an EP and now finally a full-length album. They have also played a lot of gigs and written a ton of songs.
Sometimes new songs would be created and rehearsed on a weekly basis, so it was never a problem to find enough material for a full album. Musically the long play continues and deepens the heavy groove established in the band's previous releases. The End of Our World has lyrical themes ranging from the inherent shortcomings of the current system and the impending ecological disaster to critique of the unlearned lessons in history regarding demagogues. Lyrically The End of Our World is not a concept album, but an album that is a collection of songs that reflect the contemporary and take a stand where one needs to be taken. It was recorded and mixed over a single weekend at Studio Watercastle in a hectic session that really brought out the band's full creativity.
It´s a fine example of a StoneGazer release: a mix of different musical influences bound together by a foundation of rock and a deep dissatisfaction with the way our world is going, the looming End of Our World if you will.
You beautiful people from Tampere! Take some Stoner riff work, some Hard Rock attitude, and the occasional Metal twist – boooom, here you go with Stonegazer and their killer cocktail! If you have a thing for all of these genres, as I do, this album will keep you listening. Nice, mates! Also, check out their music video from their own studio – it's great! And who knows, after all there is a slight chance that Silent Agreement will play your home town in the near future (no hint intended, of course ;)).

Favorite track(s): The End of Our World, Vapor Trails