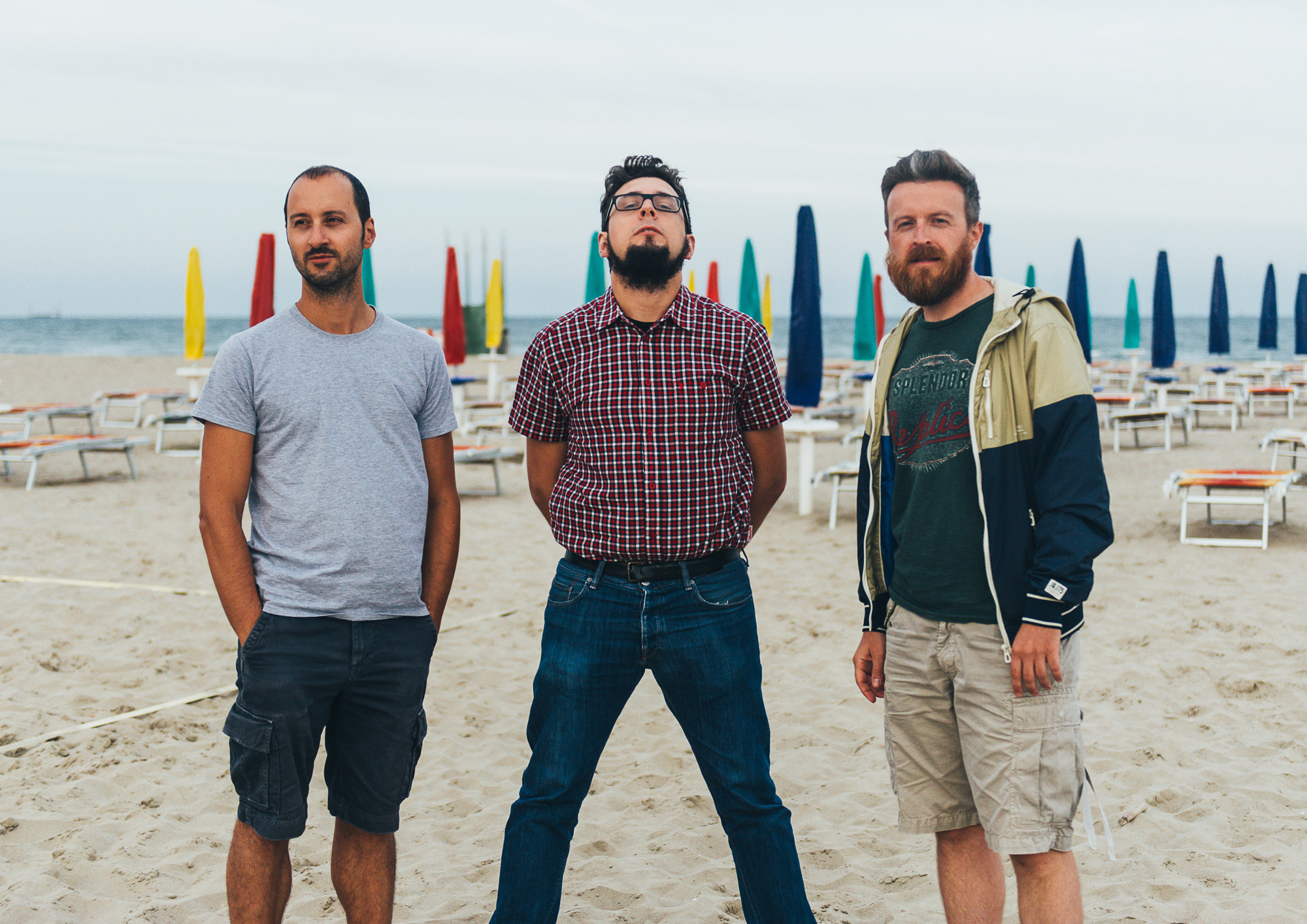 Herba Mate (IT) – Dance Dance Dance
The band Herba Mate was born in late 2001 and is formed by Alessandro Trerè (bass and vocals), Andrea Barlotti (guitar) and Ermes Piancastelli (drums), three friends who grew up in the same street in Castel Bolognese (RA – Italy) and, after several common musical experiences, decided to form this band whose name is taken from the tea, most of Argentineans are addicted to.The early years (2002 and 2003) represent a period of apprenticeship and sound research. At the end of 2004 the first songs are born, some of them are then collected and recorded in a self-produced EP called "A desert section", published in April 2005. In the following years Herba Mate plays in various concerts and shares the stage with famous artists and bands (Fatso Jetson, Brant Bjork, Black Rainbows, Fu Manchu, Damo Suzuki, Pontiak, Vibravoid, Psychic Ills…).
Between 2008 and 2009 the band enters the studio for recording "The jellyfish is dead and the hurricane is coming". Between 2013 and 2014, the crazy idea of sharing an album with Fatso Jetson becomes reality: the split album "Early Shape" sees the light on April 2014!
From the land of cactus to the land of Sangiovese, from California to Romagna (Italy) – Fatso Jetson and Herba Mate have joined together in the split album "Early Shapes", a mix of desert, stoner, psychedelia, romanticism and thundering visions. In 2019, Herba Mate has already recorded and mixed a bunch of brand new tracks, waiting to see the light in form of a concept double LP (vol 1 and vol 2).
Herba Mate's music is a multicolored psychedelic-based rock, which leans on a carpet of low frequencies. The sound is "physical" and it brings the listener straight to desert and rocky landscapes, where sun, multiple dimensions and long distances dominate. Herba Mate is currently looking for a record company!
Another great Italian band is about to take New Music Monday in a storm, and it is Herba Mate! Their new single has only one mission: To make you dance dance dance, and blow your stoned out brains out, of course! For all you guitar nerds around here: Yes, I'm also deeply in love with their crazy rich phaser sound – a real treat!

Favorite track(s): Dance Dance Dance